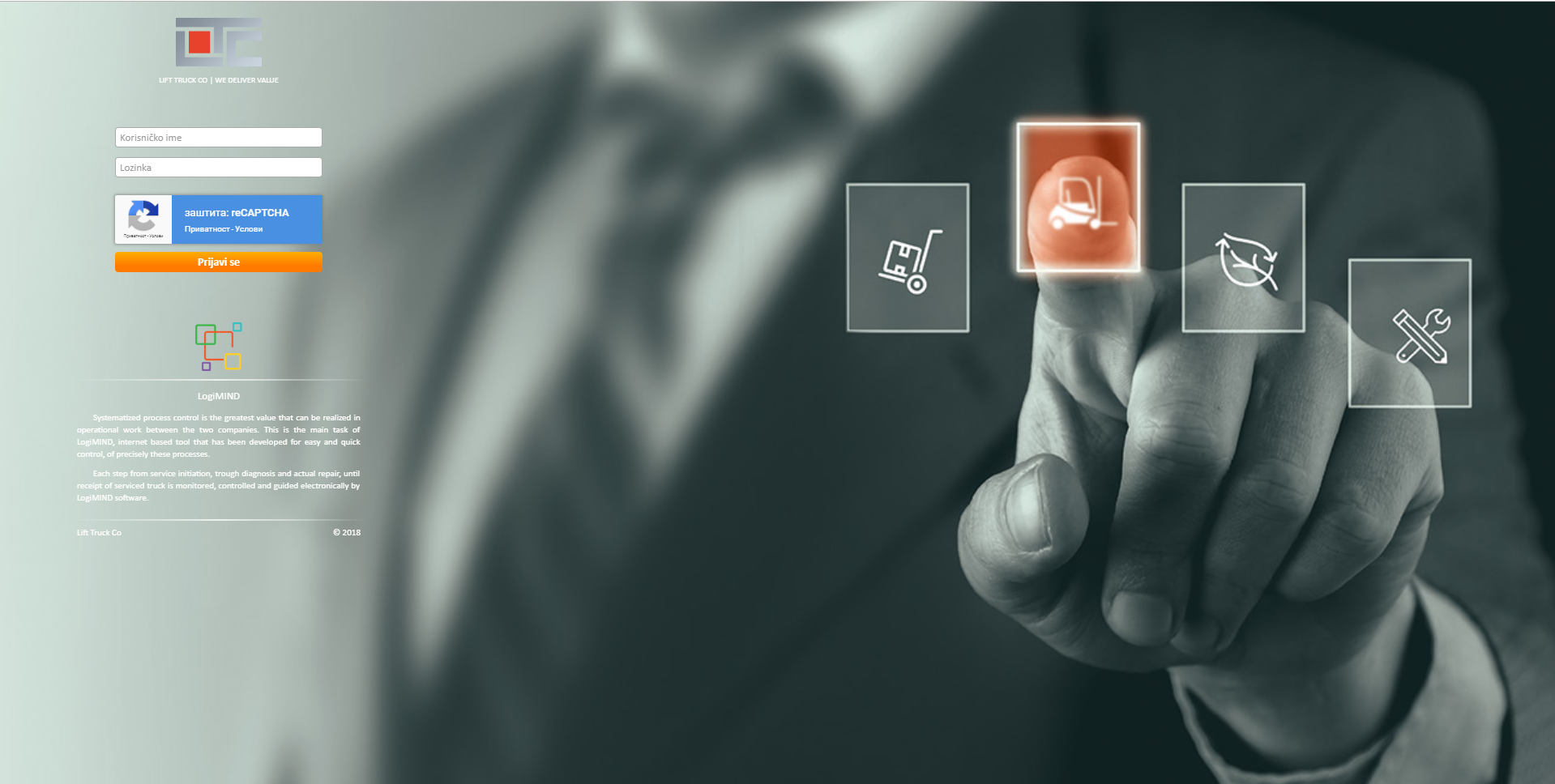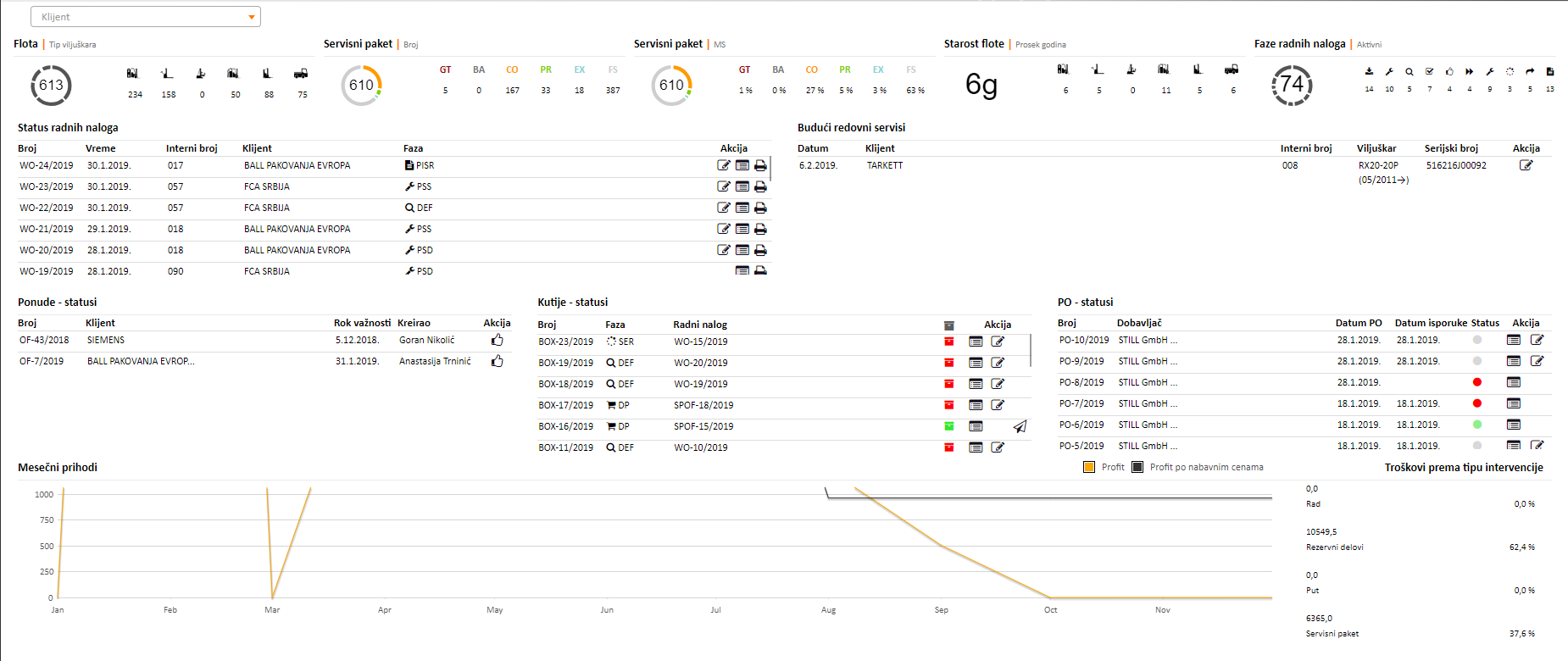 Forklift control through an information system
    LogiMind, a project created in collaboration with SEDNA, provides an overview and a detailed analysis of a forklift fleet. It is designed to enable operational and strategic planning of the resources needed by the company, so that the logistics processes are fully planned. LogiMind encompasses multiple segments of your fleet analysis and optimization which include:
Regular fleet maintenance plan and program
Service history for each vehicle
Electronic service scheduling
Budget Planning
Cost analysis and control
Service process analysis and control
    With the systemic organization of the process and application of IT innovations, the company creates additional and noticeable value that the client receives in addition to the product itself, which is exactly the main goal of LogiMind.